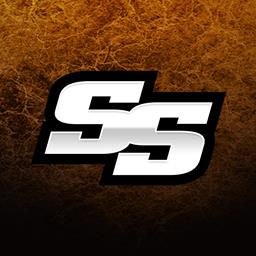 ---
Sprint Invaders Hit Quad City Raceway Sunday!
(Bill W) June 23, 2009 – Every lap on a tight, high-banked ¼ mile racetrack brings action with the sprint cars in town and it will be no different this Sunday, when the Ideal Ready Mix Sprint Invaders descend on the Quad City Raceway in East Moline, Illinois! Last season, it was 2008 series' champion John Schulz, who emerged victorious in a wild and wooly finish!
This year's edition should be special as well as the 700 horsepower, 1400 pound machines scream around the Quad City Raceway! The popular Sprint Invaders format will be highlighted by the Kevin Doty Memorial Shake-up Dash, a tribute to the late great sprint car and midget chauffer from the Quad Cities area. In addition, the Sprint Invaders Benevolent Society (SIBS) is again sponsoring an entertaining bus trip from Burlington (information below) to Moline.
Matt Rogerson leads the Sprint Invaders points heading into Moline, but he has just a six marker advantage on impressive young Ben Wagoner, who is competing for Rookie of the Year honors. "Lil' Dude" Bobby Mincer won the series' last feature at the 34 Raceway in West Burlington, Iowa earlier this month, and sits just twenty points behind the leader.
Popular drivers like "Flyin'" Ryan Jamison, 2008 series' champion John Schulz and 2007 series' champion "Showtime" Kaley Gharst, are also scheduled to appear. Current top ten runners expected to be in attendance include "The Hit Man" Mike Houseman Jr., who won a special non-wing feature at 34 Raceway earlier this month, Jimmy Davies, Tony Daniels, "Special Delivery" Matt Harms, CJ Houseman and Justin Parrish, to name a few.
Gates open at 3 p.m. with hot laps scheduled for 5:15 p.m., and racing follows at 6 p.m. Adult tickets are $15, while those ages 6-12 admitted for $5. Kids 5 and under are Free!
For more information on the Ideal Ready Mix Sprint Invaders, visit their official website at www.SprintInvaders.com! For more information on this weekend's events, visit www.QuadCityRaceway.com!
---
Submitted By: Bill Wright
Back to News