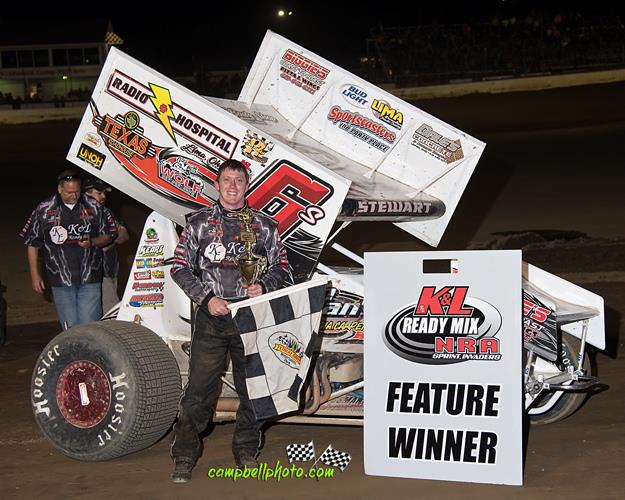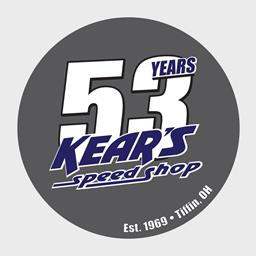 4/17/2015
Kears Speed Shop
---
Stewart Wins 2015 Limaland Opener
(4/17/15) – The 2015 racing season at Limaland Motorsports Park began with a full house of rabid fans ready for action and under the backdrop of ideal springtime weather conditions. The Season Opening Shootout presented by Smith Boughan featured competition in all three primary divisions.
The evening main events began with the K & L Ready Mix NRA Sprint Invaders as a pair of former champions, J.R. Stewart and Hud Horton, led the field to green for their 25-lap duel.
Although Horton held the early race lead, he and Stewart were engaged in an entertaining side-by-side battle. Stewart was able to execute a clean pass underneath Horton's #28 machine through the second turn of lap number five. It would prove to be the defining pass of the race.
There was a pair of cautions including a red flag after Matt Phillips rolled his #55 sprint car in turn three. Throughout the race, Stewart's teammate Max Stambaugh and Limaland's all-time leading sprint car winner Tim Allison were battling near the front. They never proved to be a threat to Stewart, as he drove seamlessly through lapped traffic. He stayed low in the corners and cleanly navigated the middle of the straight-aways.
After a final restart on lap number 22, both Allison and veteran Jared Horstman's late race push towards Stewart were not enough. The Hammons Motorsports number 6S roared towards the first set of checkers for the new season. "My crew chief Zach Swisher did a great job with this car as it was flat flying for me tonight," exclaimed Stewart following the race. "This marks eight years now the Ron (Hammons) has let me run one of his cars and I'm just proud to be a part of this team. I knew Tim (Allison) was behind me and I figured he would be coming hard, but my car was a rocket." It was J.R. Stewarts's tenth career win at the track.
---
Back to News