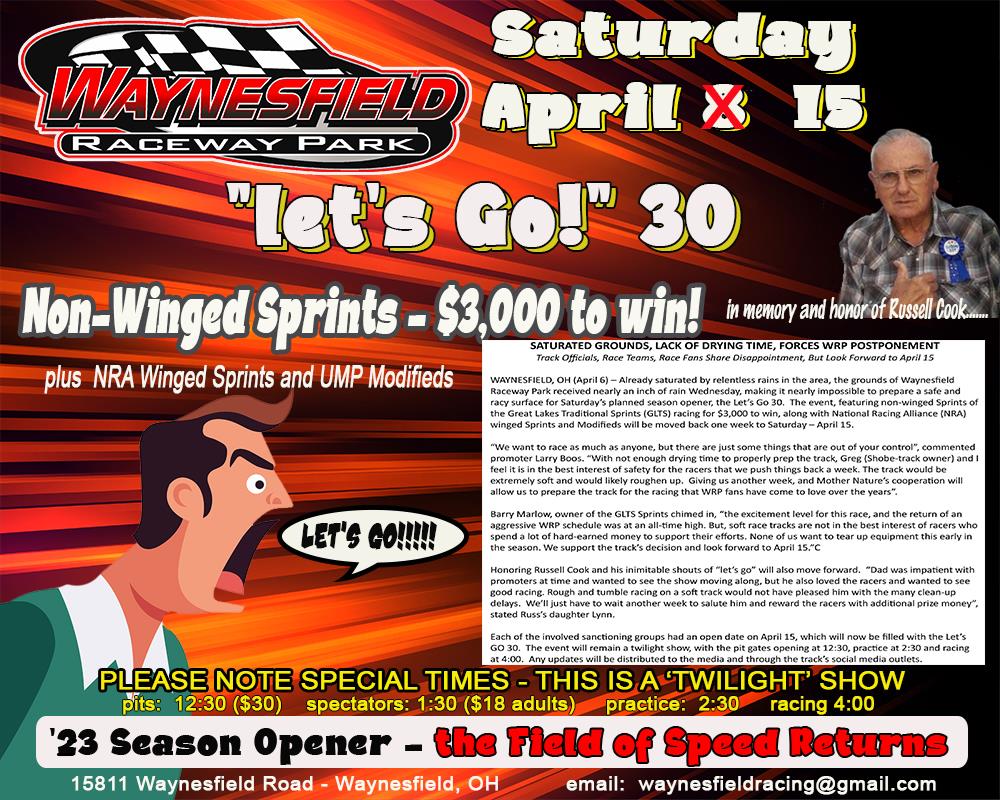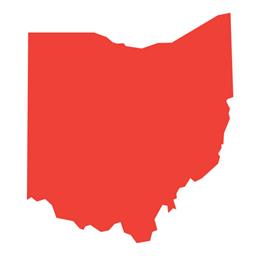 4/6/2023
NRA Sprint Invaders
---
SATURATED GROUNDS, LACK OF DRYING TIME, FORCES WRP POSTPONEMENT
WAYNESFIELD, OH (April 6) – Already saturated by relentless rains in the area, the grounds of Waynesfield Raceway Park received nearly an inch of rain Wednesday, making it nearly impossible to prepare a safe and racy surface for Saturday's planned season opener, the Let's Go 30. The event, featuring non-winged Sprints of the Great Lakes Traditional Sprints (GLTS) racing for $3,000 to win, along with National Racing Alliance (NRA) winged Sprints and Modifieds will be moved back one week to Saturday – April 15.
"We want to race as much as anyone, but there are just some things that are out of your control", commented promoter Larry Boos. "With not enough drying time to properly prep the track, Greg (Shobe-track owner) and I feel it is in the best interest of safety for the racers that we push things back a week. The track would be extremely soft and would likely roughen up. Giving us another week, and Mother Nature's cooperation will allow us to prepare the track for the racing that WRP fans have come to love over the years".
Barry Marlow, owner of the GLTS Sprints chimed in, "the excitement level for this race, and the return of an aggressive WRP schedule was at an all-time high. But, soft race tracks are not in the best interest of racers who spend a lot of hard-earned money to support their efforts. None of us want to tear up equipment this early in the season. We support the track's decision and look forward to April 15."C
Honoring Russell Cook and his inimitable shouts of "let's go" will also move forward. "Dad was impatient with promoters at time and wanted to see the show moving along, but he also loved the racers and wanted to see good racing. Rough and tumble racing on a soft track would not have pleased him with the many clean-up delays. We'll just have to wait another week to salute him and reward the racers with additional prize money", stated Russ's daughter Lynn.
Each of the involved sanctioning groups had an open date on April 15, which will now be filled with the Let's GO 30. The event will remain a twilight show, with the pit gates opening at 12:30, practice at 2:30 and racing at 4:00. Any updates will be distributed to the media and through the track's social media outlets.
Track Officials, Race Teams, Race Fans Share Disappointment, But Look Forward to April 15
-- 30 --
Back to News