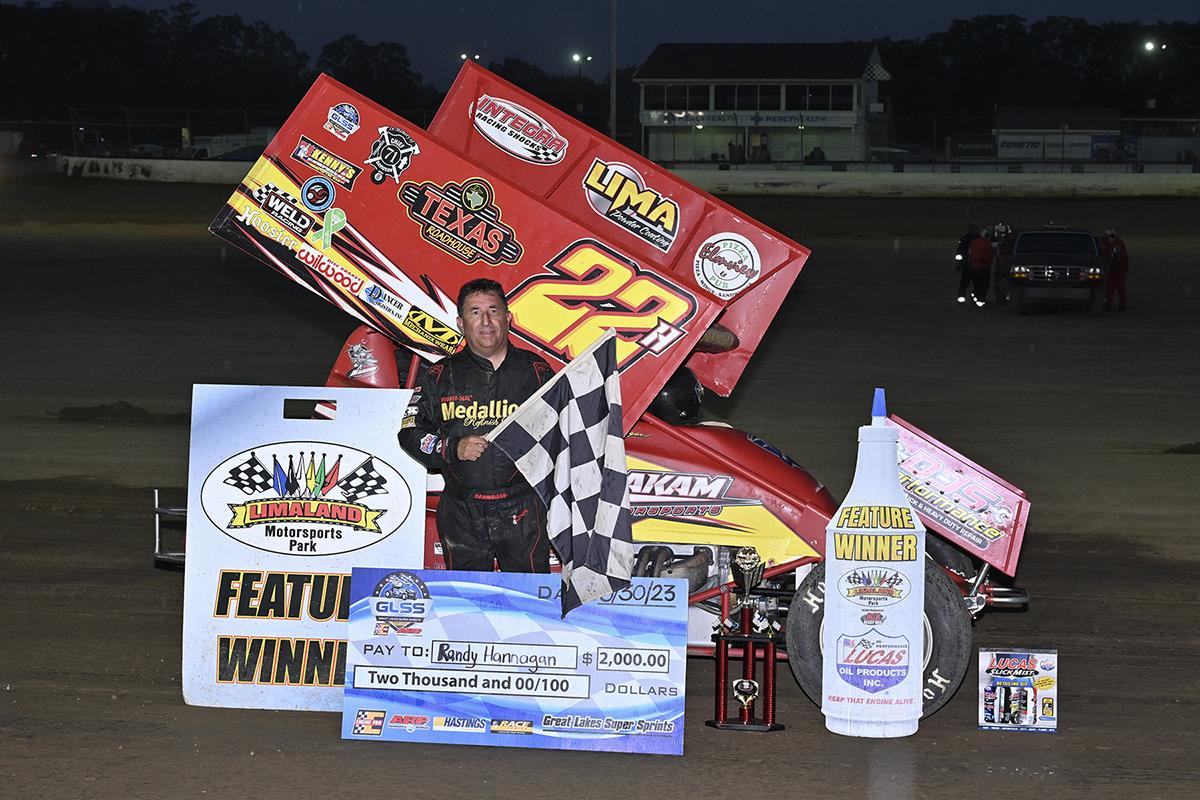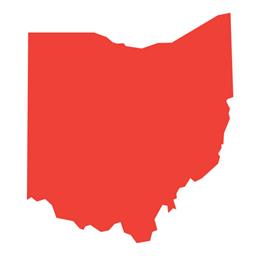 6/30/2023
NRA Sprint Invaders
---
HANNAGAN SECURES 4TH WIN OF SEASON & BEATS THE RAIN
Elida, OH - The NRA, the Buckeye Division of the Great Lakes Super Sprints presented by Engine Pro & ARP rolled into Limaland where Hurricane Hannigan sets fast time and rakes in his 4th feature win of the 2023 Season.
Starting the evening out as the Ti22 Performance Fast Qualifier, Randy Hannigan (Pittboro, IN) set a fast time with a lap time of 11.95 seconds. Devon Dobie (Wapakoneta, OH) was second quick and Dan McCarron (Britton, MI) rounded out the top 3 quick times.
In the Howard Johnsons of Lima Heat race 1, Cody Fendley (Placerville, CA) took home the win. While Jared Horstman (Cloverdale, OH) took home the win in the Coffey & Sons Plumbing & Heating Heat race 2.
The NRA and the Great Lakes Super Sprints presented by Engine Pro & ARP Tour will be back in action this Monday, July 3rd at the Field of Speed, Waynesfield Raceway in the Hewitt Classic.
To watch previous GLSS/NRA races, go to the Great Lakes Super Sprints YouTube page. Be sure to follow the page and follow us on Facebook, TikTok, Instagram, and Twitter! For all the news, schedules, results and points, go to www.greatlakessprints.com and click on your favorite division.
Thank you to all of our Sponsors who allow us to do what we love and race every weekend. Your support of our sponsors helps show them your appreciation for bringing great sprint car racing at all local dirt tracks.
PErfit Corporation
Engine Pro & ARP Racing
Hoosier Racing Tires
Beacon & Bridge Markets
Operating Engineers Local 324
Engler Machine & Tool
Home Pro Roofing
Jim Coffey and Sons Plumbing & Heating
Howard Johnsons by Wyndham
Specialty Fuels & Logistics
Environmental Waste & Recovery Service
Precision Engine Works
TC Power Sports
Genesis Rescue Systems
Media Results for 6/30/2023 at Limaland Motorsports Park - Lima, OH
360 Sprints - Winged 14 Entries
PErfit A Feature 25 Laps | 00:15:14.576
22H-Randy Hannagan[2]; 2. 17-Jared Horstman[4]; 3. 22M-Dan McCarron[1]; 4. X-Mike Keegan[8]; 5. 11G-Luke Griffith[3]; 6. 24-Kobe Allison[9]; 7. 31-Jac Nickles[7]; 8. 23-Devon Dobie[6]; 9. 13S-Drew Siferd[13]; 10. 11H-Caleb Harmon[11]; 11. 73C-Cody Fendley[5]; 12. 0-Brayton Phillips[10]; 13. 2B-Noah Dunlap[12]; 14. 97X-Rodney Hurst[14]
Howard Johnsons of Lima Heat 1 8 Laps | 00:03:30.000
73C-Cody Fendley[1]; 2. 22M-Dan McCarron[3]; 3. 22H-Randy Hannagan[4]; 4. 31-Jac Nickles[2]; 5. 24-Kobe Allison[6]; 6. 11H-Caleb Harmon[5]; 7. 13S-Drew Siferd[7]
Coffey & Sons Plumbing & Heating Heat 2 8 Laps | 00:03:03.000
17-Jared Horstman[3]; 2. 23-Devon Dobie[4]; 3. 11G-Luke Griffith[1]; 4. X-Mike Keegan[6]; 5. 0-Brayton Phillips[2]; 6. 2B-Noah Dunlap[5]; 7. 97X-Rodney Hurst[7]
Ti22 Performance Qualifying 8 Laps | 00:00:46.000
22H-Randy Hannagan, 00:11.995[7]; 2. 23-Devon Dobie, 00:12.127[4]; 3. 22M-Dan McCarron, 00:12.170[13]; 4. 17-Jared Horstman, 00:12.293[14]; 5. 31-Jac Nickles, 00:12.336[2]; 6. 0-Brayton Phillips, 00:12.436[9]; 7. 73C-Cody Fendley, 00:12.483[10]; 8. 11G-Luke Griffith, 00:12.502[3]; 9. 11H-Caleb Harmon, 00:12.504[1]; 10. 2B-Noah Dunlap, 00:12.633[6]; 11. 24-Kobe Allison, 00:12.642[8]; 12. X-Mike Keegan, 00:12.858[5]; 13. 13S-Drew Siferd, 00:13.137[11]; 14. 97X-Rodney Hurst, 00:14.122[12]
---
Article Credit: NRA Staff Writer
Submitted By: Barry Marlow
Article Media
Back to News